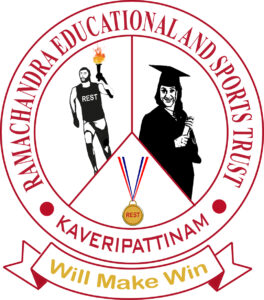 International Conference on Contemporaneity of  Language and Literature in the Robotized Millennium
(RSRI ICCLLRM 2023)
8th and 9th September 2023
(both Online and offline Mode)
Organized by
REST Labs,
REST Society for Research International
Sub- themes:
National Education Policy w.r.t languages
Postmodernism
Multiculturalism
Sanskrit Language and Literature
Social relevance of literature
Challenges in teaching tech savvy generation
English Language and Literature
Global literature
Marginalization
Gender studies
Hindi Language and Literature
Social impact of Tech-based education
French Language and Literature
German Language and Literature
Japanese Language and Literature
Tamil Language and Literature
சங்க இலக்கியம் முதல் இக்கால இலக்கியம் வரையிலான பனுவல்களின் பொருண்மை ஆய்வுகள்
இலக்கியக் கொள்கைகளின் அடிப்படையில் இலக்கிய ஆய்வுகள்
மொழியியல் ஆய்வுகள்
பண்பாட்டியல் ஆய்வுகள்
கோட்பாட்டுயியல் ஆய்வுகள்
அரங்கவியல் ஆய்வுகள்
இதழியல், சுவடியியல், தொல்லியல் ஆய்வுகள்
கணினித் தமிழாய்வுகள்
The themes are not limited to the topics given but are inclusive of the ones mentioned above.
Submission Guidelines
All papers must be original and not simultaneously submitted to another journal or conference. The article should be submitted through the below link.
Submission form
All questions about submissions should be emailed to [email protected] or to coordinators
Chief Patrons
Mrs. M. Murugammal, Managing Director, REST Labs.
Mrs. M. Amudha Registrar, RSRI Society.
Patrons
Prof. M. Ramachandran , Registrar, RSRI Society
Mrs. Vimala Saravanan, Admin, RSRI Society
Convener
Mrs. Manjula Selvam, RSRI Society
Email: [email protected]
Coordinators
Miss. Kurinjimalar Ramu, RSRI Society
Email: [email protected]
Organizing  Committee
Mr. Chinnasami Sivaji, RSRI Society.
Mr. Sathiyaraj Chinnasamy, RSRI Society
Mrs. Sudha Balasubramaniam, RSRI Society
Mrs. Sangeetha Rajkumar, RSRI Society
Mrs. Amsavalli Sivan, RSRI Society
Mrs. Nathiya Murali, RSRI Society
Mrs. Vidhya Prasanth, RSRI Society
Keynote Speakers
Dr. Intakhab Alam Khan, Professor (Education), King Abdulaziz University, Jeddah- SAUDI.
Dr. Shivani Vashist, Manav Rachna International Institute of Research and Studies, Faridabad, Haryana, India.
Dr. Rohidas Nitonde, Shri Shivaji College Parbhani, Maharashtra, India.
Dr. Khushboo Gokani, REVA University, Bengaluru, India.
Dr. Ishrat Naaz, Galgotias University Greater, Noida, India.
Dr. Adeline G. Albert, Department of French, Ethiraj College for Women, Chennai, India.
Dr. B. Ajantha,  Sri S. Ramasamy Naidu Memorial College Sattur, Tamilnadu, India.
Dr. L. Santhosh Kumar, Kristu Jayanti College, Bangalore, India.
Dr. Shoba Liza John, Department of French, Madurai Kamaraj University, India.
Advisory Committee
Dr.V.Suganthi, Thiruvalluvar Government Arts College, Rasipuram, Namakkal Dt., Tamil Nadu, India
Dr. H. Sofia, Professor, and Head, Department of English, B.S. Abdur Rahman Institute, Chennai, India.
Dr. Swayam Prabha Satpathy, Siksha O Anusandhan University, Bhubaneswar, Orissa.
Dr. M. Ilankumaran, Department of English, Geetha Jeevan Arts & Science College, Thoothukudi, India.
Venue
REST Labs, Kaveripattinam, Krishnagiri, Tamil Nadu, India.
Publication
All the papers accepted and registered in this conference will be published as a book chapter with a DOI number in any of the below book series by REST Publisher, India.
1. Contemporaneity of Language and Literature in the Robotized Millennium, ISBN No: 978-81-936097-3-6.
2. தமிழ் மொழி மற்றும் இலக்கியத்தின் சமகாலத்தன்மை, பன்னாட்டுத் தரப்புத்தக எண் : 9788194845959.
3. Études Françaises et Francophones - Passion et Connaissance dans l'Espace Numérique, ISBN No: 9788194845966.
4. Journal on Innovations in Teaching and Learning, (ISSN: 2583-6188)
5. Contemporaneity of English Language and Literature in the Robotized Millennium, (ISSN: 2583-7370)
Best Research Paper Award for English, Tamil and French.
Important Dates
Last Date for Submission: 27th August 2023
Intimation of Acceptance: 29th August 2023
Last Date for Early Bird Registration: 30th August 2023
About the Institution
REST Labs is an ISO/IEC 17025:2017 (UKAI-RLHV-23-1119052) Certified company for the Competence of Testing and Calibration Laboratories and an ISO 9001: 2015 (QIBPK1361)  Certified company for Quality Management systems by IAF and UK Assessment & Inspection Ltd. REST Labs is an interdisciplinary Research Laboratory that is registered under the Ministry of Micro, Small, and Medium Enterprises with registration no UDYAM-TN-11-0008234. REST Labs is established on 28 February 2021, We are supporting all experimental, Numerical, and Analytical Analysis and product invention and development. REST Labs is sponsored by REST Trust which is registered under the Government of India with vide number 43/2009 in the year 2009. REST Labs is established for developing Commerical product developments in various fields depending on the thrust area. We are intended to develop a research mindset in all undergraduate and postgraduate students by providing Research Internships. We are supporting MPhil and Ph.D. Research Scholars in Experimentation and Analysis in all fields.
About RSRI
REST Society for Research International (RSRI) is an independent, private, non-profit, interdisciplinary, professional research society. RSRI is functioned by a group of researchers in various areas of specialization across the world. This society recognizes research contributions through the various distinguished awards and publications in association with one of its initiative "REST publisher", which publishes various research journals and books. This research society is sponsored by REST Trust, which is registered under the Government of India with vide number 43/2009 in the year 2009. In continuation of the various research responsibilities, we are conducting various competitions like the Unmanned Aerial Vehicles competition, Best Manager competition, structural Design competition, etc. for undergraduate and postgraduate students all around the world to enhance their creativity and technical skills, which leads to innovation and product development.
About the Conference
The aim of the conference is to provide opportunities for researchers and academicians to exchange views and opinions and learn new information and trends in teaching students of language and literature.  It is a platform to present research papers that helps to improve one's work by getting feedback from experts in the field.  It is an opportunity to connect with academicians nationwide, strengthen their research field with innovative approaches and have a wider network with peers, and renew motivation and confidence.
Registration
Category
Early
registration
Late registration
Delegates from Industries
Rs. 2000
Rs. 2500
Delegates from Academia
Rs. 1500
Rs. 2000
Accompanying Person
Rs. 1500
Rs. 2000
Delegates from Abroad
Rs. USD 50
Rs. USD80
Previous Editions
2nd RSRI Conference on Contemporaneity of Language and Literature in the Robotized Millennium ( RSRI CCLLRM 2020)
RSRI Conference on Contemporaneity of Language and Literature in the Robotized Millennium ( RSRI CCLLRM 2019)