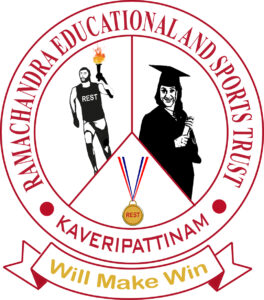 2nd RSRI Conference on Contemporaneity of  Language and Literature in the Robotized Millennium

(RSRI CCLLRM 2020)
23rd and 24th September 2020
(Online Mode)
Organized by
Department of English and other Foreign Languages, SRMIST
REST Society for Research International
Sub-themes:
Postmodernism
Multiculturalism
The social relevance of literature
Challenges in teaching tech-savvy generation
Technology as a tool in teaching English
English language teaching in a rural environment
English as a competent language for career
Gender studies
Breaking the fourth wall street theatre, modern theatrical trends
Social impact of Tech-based education
Tamil language and literature
Classical language impact in the modern era
French and Francophone Studies
German Language and Literature
Japanese as a Foreign Language
The themes are not limited to the topics given but are inclusive of the above-mentioned ones.
Submission Guidelines
All papers must be original and not simultaneously submitted to another journal or conference. The paper should be submitted through below link.
All questions about submissions should be emailed to [email protected] or coordinators
CHIEF PATRONS
Dr. T. R. Paarivendhar, Chancellor, SRM Institute of Science and Technology
Dr. R. Shivakumar, Chairman, Ramapuram & Trichy Campuses, SRM Group of Institutions
Mr. S. Niranjan, Co-Chairman, SRMIST
Dr. Sandeep Sancheti, Vice-Chancellor, SRMIST
Dr. N. Sethuraman, Registrar, SRMIST
Dr. A. V. Raghu, President, RSRI Society
PATRONS
Dr. V. Subbiah Bharathi, Director, Ramapuram Campus
Mrs. M. Amudha, Secretary, RSRI Society
Dr.  G. Selvakumar, Dean (E& T)
Dr. C. Sundar, Dean (S&H)
Dr. B. Venkatachalapathy, Dean Research
Dr. A. Saravanan, Dean Academic
Dr. K. N. Srinivas, Vice-Principal - Academic (E& T)
Dr. J. Jagadeesan, Vice Principal - Admin (E& T)
Dr. J. Dhillipan, Vice-Principal – Academic (S&H)
Dr. Arunkumar, Vice Principal – Admin (S&H)
CONVENER
Dr. V. Rema, Professor  & Head, Department of English & Foreign Languages.
SRM Institute of Science and Technology, Ramapuram Campus.
COORDINATOR
Dr. S. Savitha
Phone Number: 9994023163
Email: savithas@srmist.edu.in
Co- COORDINATORS
Mrs. S. Sylviya (English track)
Phone Number: 9944001212
Email: sylviyas@srmist.edu.in
Ms. V. Bharathy(German & Japanese track)
Phone Number: 9840920596
Email: [email protected]
Mrs. Pritha Basu (French track)
Phone Number: 9629357922
Email: [email protected]
Mrs. V. Jeyaparvathi( Tamil track)
Phone Number: 9486658287
Email: [email protected]
Organizing  Committee
Ms. Theresa. D

Mrs. K. Srividyalakshmi

Dr. Walter H. Parker

Mrs. Diana Rachal

Mr. G. Ganesh

Dr. T. Thennavan

Dr. K. Nagamani

Mr. P. Elango

Mrs. Suneera Gladson

Mrs. Nivedita

Ms. Afrin Khan

Mrs. K. Kavitha

Mrs. K. C. Mythili

Ms. Davina Daniel

Mr. Chinmoy Pritam.M

Dr. A. R. Bharatha Raja

Mr. R. Premraj

Mrs. A. Asha M. Jenefer

Mrs. S. Chidambara Rani

Mrs. Kameswary

Mrs. Nathiya

Ms.Geethanjali.R
Keynote Speakers
Dr. M. Maniruzzaman, Professor of English, Jahangirnagar University, Dhaka, Bangladesh.
Dr. Hamid Abed , Professor of English literature, University of Anbar, Iraq
Dr.Coomi Vevaina, Professor of English, University of Mumbai.
Dr. K. Ganesh, Professor of English, MCC Chennai
Dr. R. Swarnalatha, Professor of English, IIT Chennai
Dr. Nalini J. Thampi, Professor, Department of French, Pondicherry University, Puducherry
Dr. S. Mahadevan, Professor, Department of Tamil, Sri Theagaraya College, Chennai.
Technical Committee
Dr. Dushyant Batukdas Nimavat, Associate Professor of English, School of Languages, Gujarat University, Gujarat, India.
Dr. Amrendra Sharma, Associate Professor of English, C. M. College, Darbhanga under L. N. Mithila University, Darbhanga.
Dr. J. Anbazhagan Vijay, Associate Professor of English, Government College of Technology, Coimbatore,
Dr. Sujatha, Associate Professor of Tamil, GTN Arts College (Autonomous), Dindigul, India.
Dr. Adeline G. Albert, Associate Professor, and Head, Department of French, Ethiraj College for Women, Chennai.
Dr. Tahara Khanum S, Associate Professor and Head, Department of English, Al Ameen Arts, Science & Commerce College, Bangalore.
Dr. Shivani Vashist, Associate Professor, Department of English, Manav Rachna International University, Faridabad.
Dr. Mathew John K, Associate Professor, Department of Germanic Studies, The English and Foreign Languages University, Hyderabad.
Dr. Sukhdev Singh, Assistant Professor of English, Department of Humanities & Social Sciences, National Institute of Technology Patna
Dr. S. Kumaran, Assistant Professor of English, Thiruvalluvar Government Arts College, Rasipuram
Dr. B. Winmayil, Assistant Professor of English, V.V.Vanniaperumal College for Women, Virudhunagar.
Dr. Sarmila Acharif, Assistant Professor, Department of French, Pondicherry University, Puducherry
Dr. T. S. Varadharajan, Asst Professor, Department of English, Thiagarajar College, Madurai, India.
 Advisory Committee
Dr. T. Shrimathy Venkatalakshmi, Professor, Department of English, Anna University, Tamil Nadu, India.
Dr. Leelavathi Muthusamy, Professor, Department of English, LRG Govt Arts College, Tamil Nadu, India.
Dr. Anita Singh , Professor, Department of. English, Banaras Hindu University , Varanasi
Dr. Swayam Prabha Satpathy, Professor, Siksha O Anusandhan University, Bhubaneswar, Orissa.
Dr. P. K. Prabhakaran, Professor, Department of Tamil, Ahobila Mutt Sanskrit College, Kanchipuram.
Ms. Uma Balu, Japanese Language Expert, Entrepreneur-Founder, Sahara Asia & Director, Bodhi Dharma Dojo Foundation, Chennai
Venue
Through online mode
Publication
All the papers submitted and accepted by this conference will be published as a book chapter with ISBN: 978-81-936097-3-6  by REST Publisher, India.
Important Dates
Last Date for Submission: 17th September 2020
Intimation of Acceptance: 20th September 2020
Last Date for Registration: 22th September 2020
Registration
Category

From Industries

From Academia

From SRM & RSRI

Participants

From Abroad

Early registration(up to 10 September 2020)

Rs. 1500

Rs. 1000

Rs. 500

Rs. 300

USD 50

Late  registration(up to 18 September 2020)

Rs. 2000

Rs. 1500

Rs. 750

Rs. 500

USD80
Bank Details for payment
Account name: M. Murugammal
Account no: 35324345531
Bank: State Bank of India, Kaveripattanam
IFSC code: SBIN0007463
Note: Once the paper is accepted, the Author can do registration through the below link. Participants and Co-Authors who are interested to attend the conference can also use the same below link for registration
Registration Link
Registration cost includes
Participation in all relevant sessions.
Hard copy of Certificates.
Hard copy of proceedings.
About the Institution
SRM Institute of Science & Technology is one of the top-ranking private institutions, offering a wide range of Undergraduate, Postgraduate, and Doctoral programs in Engineering, Management, Medicine and Health Sciences, Science, and Humanities.  Faculty from abroad, flexible and dynamic curriculum, exciting research, and global connections are the features that set SRM apart.  Students have a wide choice of cutting edge programs including Computing Technology and embedded systems.  Most of the courses are offered in close collaboration with various universities abroad.  Ramapuram Campus is in the heart of the city which is in close proximity to industrial fields and commercial hotspots.  It has various student committees, forums, and clubs that aim at honing their overall skills and providing them multidimensional opportunities.
About the Department
The Department of English, established in the year 2004, was later extended to include other foreign languages such as French, Japanese, and German. The department envisions molding every student to reach a level of fluency in English which is adequate enough to meet out the global standards needed for coveted assignments.  The I year B.Tech students have Technical English, Value Education, and the Constitution of India as a part of the curriculum. They have the unique opportunity of learning any one of the foreign languages, a rare privilege endowed on the students of SRMIST alone. This gives the students the right exposure to meet industry demand, especially in multi-national companies.
B.A.English is one of the most sought after courses in today's globalized arena. It is imperative for every student to equip himself with good communicative skills and good knowledge of the world of literature. The subject inculcates humaneness in the minds of the youth and makes him a creative being in this mundane world.
The Faculty members are devoted to the preparation of students to help them gracefully step into the job scenario. The Foreign Language staff have expertise in their languages and are infrequent interaction with the experts at the respective language schools in the city like ABK AOTS DOSOKAI, Goethe Institute, and Alliance Francaise.
The Department lends its help and support in organizing several events and activities on the campus. The staff members act as counselors to the needy students. All activities organized by the department are student-centric and student-oriented.
About RSRI
REST Society for Research International (RSRI) is an independent, private, non-profit, interdisciplinary, professional research society. RSRI is functioned by a group of researchers in various areas of specializations across the world. This society recognizes the research contributions through the various distinguished awards and publications in association with one of its initiative "REST publisher", which publishes various research journals and books. This research society is sponsored by REST Trust, which is registered under the Government of India with vide number 43/2009 in the year of 2009. In continuation of the various research responsibilities, we are conducting various competitions like Unmanned Aerial Vehicles competition, Best Manager competition, structural design competition, etc. for undergraduate and postgraduate students all around the world to enhance their creativity and technical skills, which leads to innovation and product development.
About the Conference
The aim of the conference is to provide opportunities to researchers and academicians to exchange views and opinions and learn new information and trends in teaching students of language and literature.  It is a platform to present research papers that helps to improve one's work by getting feedback from experts in the field.  It is an opportunity to connect with academicians nationwide, and strengthen their research field with innovative approaches and have a wider network with peers and renew motivation and confidence.
Glimpses of RSRI CCLLRM 2019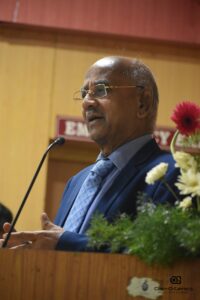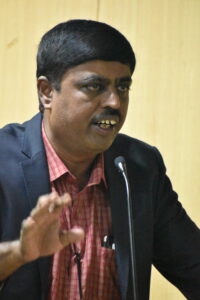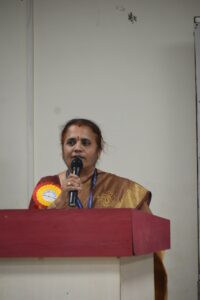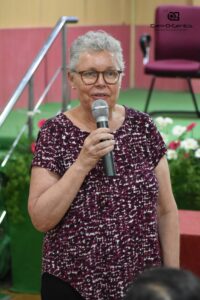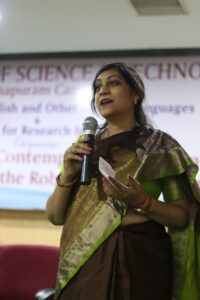 Publications of RSRI CCLLRM 2019
http://restpublisher.com/book-series/cllrm/volume-1-2019/