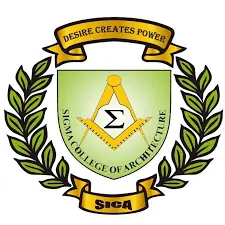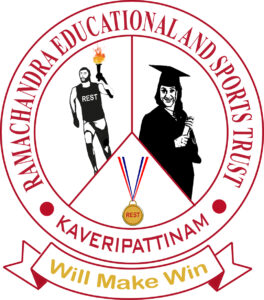 RSRI Conference on Sustainable Architecture and Building Materials
(RSRI CSABM 2022) 13th and 14th May 2022
(Online & Offline Mode)
Organized by
Sigma College of Architecture & REST Society for Research International
Sub-themes
Architecture: Sustainable Architecture; Landscape Architecture; Temple-Architecture; Vernacular Architecture; Digital Architecture; Waterfront Development; Heritage sites in India; Low-cost Housing; Skyscraper Design; Peri-Urban development; Structural Engineering; Transportation Engineering; Environmental Engineering; Construction Engineering and Management; Remote Sensing; Hydraulics and Geoinformatics; Soil Mechanics and Foundation Engineering; Building Technology; Water Resources Engineering; Disaster Assessment and Mitigation; Structural Conservation
Submission Guidelines
All papers must be original and not simultaneously submitted to another journal or conference. the paper should be submitted below link.
Submission form
All questions about submissions should be emailed to [email protected] or coordinators
Chief Patrons
Prof. Dr. T James Wilson, Chairman, SICA
Dr. Anjanapura V Raghu, President, RSRI Society
Patrons
Dr. Alan James, Chairman, SICA
Dr. Gladis Padma, Secretary, SICA
Dr. Antlin Reshma, Treasurer, SICA
Prof. M. Ramachandran , Registrar, RSRI Society
Co-Patrons
Er. D.H.Gladis Saroja, Director of Administration, SICA
Prof. Dr. Biji Kumar R. Director SIGMA Group
Ar. Naresh Kumar Principal, SICA
Mrs. Vimala Saravanan, Admin, RSRI Society
Editors
Prof.Dr.Renganathan, Professor, SICA; Phone Number: 9443358240; Email: [email protected]
Ar.Poovarasu, Professor, SICA; Email: [email protected]
Mr. Sathiyaraj Chinnasamy, RSRI Society; Email: [email protected]
Convenor
Ar.Raghavendran, Hod in charge, SICA; Email: [email protected]
Mr. Chinnasami Sivaji, RSRI Society; Email: [email protected]
Coordinator
Ar. Chinnadurai, HOD, SICA; Email: [email protected]
Ar. Bishore, SICA; Email: [email protected]
Ar. Gnana shini, SICA; E- mail: [email protected]
Miss. Kurinjimalar Ramu, RSRI Society; Email: [email protected]
Organizing  Committee
Ar. Kannan, SICA                  Miss. Sowmiya Soundhraj, RSRI Society
Ar. Rajkumar, SICA              Mrs. Manjula Selvam, RSRI Society
Ar. Nishya, SICA                   Mrs. Soniya Sriram, RSRI Society
Ar. Priyadarshini, SICA        Mrs. Vidhya Prasanth, RSRI Society
Ar. Ajila, SICA                       Mrs. Nathiya Murali, RSRI Society
Ar. Jithin, SICA                     Mr. Mathivannan Govindhasamy, RSRI Society.
Ar. Ashika, SICA                   Miss. Anusuya Priyasamy, RSRI Society
Ar. Reya, SICA                      Er. Relin Geo, SICA
Er. Jerin Shibu, SICA            Er. Benisha, SICA
Keynote Speakers
Dr. Kanak Kalita, Veltech University, Chennai, Tamil Nadu, India
Technical Committee
Advisory Committee
Venue
Sigma College of Architecture College, Kanyakumari, Tamil Nadu, India.
Publication
All the papers submitted and accepted by this conference will be published as a book chapter in the following book series by REST Publisher, India.
Interested authors can publish their paper in AIP Conference Proceedings (SCOPUS Indexed) with additional charges
Important Dates
Last Date for Submission: 28th April 2022
Intimation of Acceptance: 30th April 2022
Last Date for Early-bird Registration: 4th April 2022
Registration
For Registration kindly go through the registration form
Category
Early
registration
Late registration
Delegates from Industries
Rs. 1500
Rs. 2000
Delegates from Academia
Rs. 1000
Rs. 1500
Accompanying Person
Rs. 500
Rs. 750
Delegates from Abroad
Rs. USD 30
Rs. USD40
About SICA
SICA's aim is to generate thinking professionals and hence we are giving high emphasis on Research and critical thinking. SICA Centre for Research and Design and Architecture Consultancy project will have active engagement with Research and promotion initiatives.
About RSRI
REST Society for Research International (RSRI) is an independent, private, non-profit, interdisciplinary, professional research society. RSRI is functioned by a group of researchers in various areas of specializations across the world. This society recognizes the research contributions through the various distinguished awards and publications in association with one of its initiative "REST publisher", which publishes various research journals and books. This research society is sponsored by REST Trust, which is registered under the Government of India with vide number 43/2009 in the year of 2009. In continuation of the various research responsibilities, we are conducting various competitions like the Unmanned Aerial Vehicles competition, Best Manager competition, structural design competition, etc. for undergraduate and postgraduate students all around the world to enhance their creativity and technical skills, which leads to innovation and product development.
About the Conference
The aim of the conference is to provide opportunities for researchers and academicians to exchange views and opinions and learn new information and trends in teaching students of language and literature.  It is a platform to present research papers that helps to improve one's work by getting feedback from experts in the field.  It is an opportunity to connect with academicians nationwide, strengthen their research field with innovative approaches and have a wider network with peers, and renew motivation and confidence.