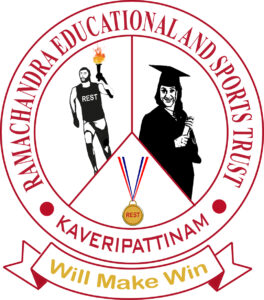 RSRI Conference on Banking, Accounting and Business (RSRI CBAB 2021)
3rd and 4th December 2021
(Online Mode)
Organized by
Shri Shankarlal Sundarbai Shasun Jain College for Women, Chennai, India
REST Society for Research International
Sub- themes
Banking: Innovation and technology in Banking; Merger and Acquisition in banking sector; Banking response to Covid-19; Bancassurance; Banking reforms; Consumer banking; Commercial banking; Issues related Foreign banks in India; Developments in Regional Rural Banks; Cooperative banks; Online banking; Online money vs. Paper money; Frauds in Banking sector; Small financial institutions; Recapitalization of public sector banks; Demonetization and its effects; Payment banks and contemporary issues; Risk management & Wealth management in Banks; Marketing and communication in Banking sector; Human resource management in banking.
Accounting: Accounting standards Vs. evolving technology; Regulation of financial reporting; Accounting Literacy for children; Accounting and bankruptcy; Accounting history; International financial reporting standards; Fake accounting reports and its implications; Contemporary issues financial , management and cost accounting; Manual Vs. computerized accounting; Accounting and auditing; Tax management; Profit management; Accounting software; Managing debts; Management of earnings.
Business: Business management; Small business vs. global business; Contemporary issues of business; Business ethics; Implication of branding; Globalization to Globalization; Employee motivation; Conflict management in business; Leadership and development; Succession planning and its importance in business; Family business and its issues; Trade secretes; Make in India; Advertisements and consumer trust; Business Law; Industry reforms; Business ethics; Computer mediated interaction in business; Business negotiation styles; Business communication Vs. general communication.
The themes are not limited to the topics given but are inclusive of the above-mentioned ones.
Submission Guidelines
All papers must be original and not simultaneously submitted to another journal or conference. the paper should be submitted through below link.
Submission form
All questions about submissions should be emailed to [email protected] or coordinators
Chief Patrons
Sri Abhaya Srisrimal Jain,Secretary, SSS Shasun Jain College for Women
Sri R. Ashok Kumar Mehta, Associate Secretary, SSS Shasun Jain College for Women
Dr. Anjanapura V Raghu, President, RSRI Society
Patrons
Dr.S. Padmavathi, Principal, SSS Shasun Jain College for Women
Prof. M. Ramachandran , Registrar, RSRI Society
Co-Patrons
Dr. S. Rukmani, Vice Principal, SSS Shasun Jain College for Women
Dr. S.T. Deepa, Research Director, SSS Shasun Jain College for Women
Mrs. Vimala Saravanan , Admin, RSRI Society
Convenor
Dr. V. Chitra, SSS Shasun Jain College for Women
E-mail: [email protected]
Miss. Kurinjimalar Ramu, RSRI Society
E- mail: [email protected]
Coordinator
Mr. Sathiyaraj Chinnasamy, RSRI Society
E- mail: [email protected]
Organizing  Committee
Dr. B. Anuradha, SSS Shasun Jain College for Women
E- mail: [email protected]
Ms. S. Selvi, SSS Shasun Jain College for Women
E- mail: [email protected]
Dr. K.S. Aram Valartha Nayaki, SSS Shasun Jain College for Women
E- mail: [email protected]
Dr. B. Kavitha, SSS Shasun Jain College for Women
E- mail: [email protected]
Ms. M. Malathy, SSS Shasun Jain College for Women
E- mail: [email protected]
Dr.D. Sasikala , SSS Shasun Jain College for Women
E- mail: [email protected]
Mr. Chinnasami Sivaji, RSRI Society
Mr. Mathivannan Govindhasamy, RSRI Society
Mrs. Vennila Tamilaresan, RSRI Society
Mrs. Nathiya Murali, RSRI Society
Mrs. Vidhya Prasanth, RSRI Society
Mrs. Soniya sriram, RSRI Society
Keynote Speakers
Dr. Navneet Joshi, Jagan Institution of Management Studies, New Delhi, India
Dr. C. Venkateswaran, Maharishi Markandeshwar University, Haryana, India
Dr. Sumita Shroff Goyal, Nirma University, Ahmedabad, Gujarat, India
Dr Abhijit Ghosh, Lincoln University College, Malaysia, India
Technical Committee
Dr. Priyanka Tandon ,Jaypee Institute of Information Technology, Prayagraj, India
Dr. Jivan Biradar, MIT- World Peace University, Maharashtra, India
Dr. Gautam Prasad, Dr. Harisingh Gour University (A Central University) M.P. India
Dr. R. Poornimarani , Mother Teresa women's university, Attuvampatti-Kodaikanal, India
Dr. S. Bulomine Regi, St. Mary's College (Autonomous), Thoothukudi, India
Advisory Committee
Dr. B. Mohan Kumar, Badruka College Arts, Osmania University, Hyderabad, India
Dr. Sandeep kumar Kesarwani Gopal Narayan Singh University, Sasaram, Bihar, India
Dr. Rajanikant Verma, Zakir Husain Delhi College (Evening), University of Delhi, India
Dr. A. Shameem , AMET Business School, AMET University, Chennai, India
Dr. Rupesh Roshan Singh , Lovely Professional University, Punjab, India
Mr. Tapesh Chandra Gupta , Chhattisgarh South Gujarat University, Rajpur, India
Dr. Raj Ankush Soshte , NSS College of Commerce & Economics, Mumbai, India
Mr. Badiuddin Ahmed, MANUU, Hyderabad, Telangana, India
Venue
Shri Shankarlal Sundarbai Shasun Jain College for Women, Chennai, India
Publication
All the papers submitted and accepted by this conference will be published as a book chapter in following book series by REST Publisher, India.
Recent trends in Management and Commerce, ISBN No: 978-81-936097-6-7
Interested authors can publish their paper in AIP Conference Proceedings (SCOPUS Indexed) with additional charges
Important Dates
Last Date for Submission: 15th November 2021
Intimation of Acceptance: 20th November 2021
Last Date for Early bird Registration: 25th November 2021
Registration
For Registration kindly go through the registration formRegistration formAbout the InstitutionShri Shankarlal Sundarbai Shasun Jain College for Women, is a unit of Sri.S.S.Jain Educational Society, affiliated to the University of Madras. The college was established in the year 2005 with a generous contribution made by Smt. Sundarbai Shankarlal Charitable Trust, T.Nagar, Chennai. It has been Re-accredited by NAAC and is an ISO 9001: 2015 Certified Institution. The aim of the college is to provide quality education to young aspiring women candidates and to equip them to meet the changing needs of the society and Industry. The college provides the students with a congenial atmosphere, conducive to their academic and creative growth. It embodies and strives to deliver world - class education and research in Arts, Science and Humanities. The college offers 15 UG, 4 PG, 2 Research programmes and a PG Diploma in Jainology. The Department of Commerce (General) was started in the year 2005 being the oldest department of our College. We have experienced and dedicated faculty members in maintaining academic excellence and guiding students for holistic development. The programme opens up a plethora of career and higher study opportunities including company secretaries, chartered accountants, cost/work accountants, banking, finance, and management. The Department aims to impart value-based holistic education along with co-curricular, extracurricular and life-skill programmes. Apart from academic excellence we also promote art and culture among the students through our regular cultural events. Our annual inter-college commerce fest gives an opportunity to students to explore their event management skills.The Department of B. Com Computer Application was incepted during the year 2012. Since its inception it has been aiming at providing good education and trying to make students understand the real-life situation better. Department focuses not only on academics but also on extra and co-curricular activities. Students of the department were encouraged to organize events within the department and are encouraged to participate in all the events conducted by our college and by other colleges. By involving in organizing various events, students understand real-time problems, handling situations and also, they learn how to work as a team. Practical exposure is encouraged by the department, by making them get internship training in various industries. This real-time work exposure helps them to learn the situation better and react accordingly.About RSRIREST Society for Research International (RSRI) is an independent, private, non-profit, interdisciplinary, professional research society. RSRI is functioned by a group of researchers in various areas of specializations across the world. This society recognizes the research contributions through the various distinguished awards and publications in association with one of its initiative "REST publisher", which publishes various research journals and books. This research society is sponsored by REST Trust, which is registered under the Government of India with vide number 43/2009 in the year of 2009. In continuation of the various research responsibilities, we are conducting various competitions like Unmanned Aerial Vehicles competition, Best Manager competition, structural design competition, etc. for undergraduate and postgraduate students all around the world to enhance their creativity and technical skills, which leads to innovation and product development.About the ConferenceThe aim of the conference is to provide opportunities to researchers and academicians to exchange views and opinions and learn new information and trends in teaching students of language and literature.  It is a platform to present research papers that helps to improve one's work by getting feedback from experts in the field.  It is an opportunity to connect with academicians nationwide, and strengthen their research field with innovative approaches and have a wider network with peers and renew motivation and confidence.
Category
Early
registration
Late registration
Delegates from Industries
Rs. 1500
Rs. 2000
Delegates from Academia
Rs. 1000
Rs. 1500
Accompanying Person
Rs. 500
Rs. 750
Delegates from Abroad
Rs. USD 30
Rs. USD40